We Need You!
Volunteers are at the heart of our organisation and as such our aim is to create a vibrant new world for volunteers.
Where people are valued for the time they give, are supported to take on high levels of responsibilityin their placements, and where people have the choice to progress as much or as little as they chose.
We recognise that each and every volunteer is an individual with their own personality, life history and aspirations for the future.
We therefore offer a unique tailor made, good quality and worthwhile volunteering programme to each volunteer which is based on individual progression at a rate to suit you.
As well as a good quality volunteer placement, this may also include the following:
Your own volunteer coach
A regular motivational assessment
Your own volunteer action plan Qualifications
1 - 1 Support
Access to regular Peer Support Networks
Progression routes within the company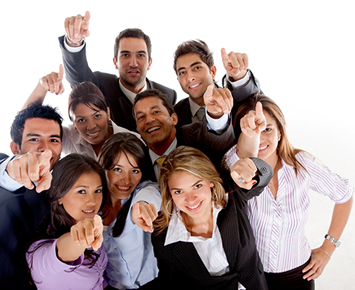 Of course, you may want to volunteer without having to engage in a structured programme, which is fine. All that we ask is that you agree to attend a regular 1-1 session on top of your voluntary placement with your key-worker to ensure that you are happy, safe, and feel useful in your role. As a minimum, each Volunteer will receive:
Out of pocket expenses
Childcare expenses (depending on funding)
Key worker
Regular Support (1-1, group, and end of line)
Access to our Volunteer Progression Programme (optional)
An Induction
Before deciding on whether volunteering is right for you, you may have questions that need answering. Please see our
frequently asked questions
sheet. If you do not find the question you would like answering, please do not hesitate to
contact us
.
So, if you like what you see, take the first step to a better volunteering experience and Contact us. A Volunteer Officer will be in touch within the next few days.
We are currently looking for volunteers to train for the following positions:

Volunteer Coaches
To help parents and individuals set goals, recognise own strengths and overcome barriers to progression. To help motivate and increase self esteem in individuals.

Volunteer Family Mentors
To help families develop skills and knowledge to enable them to progress independently. To empower families by being a guiding hand.

Volunteer Facilitators
To help facilitate fun groups for families that are provided to help empower and encourage families to move forward in a positive way.

Volunteer Play Workers
To help encourage children and adults to improve family relationships through play and time together.

Volunteer Co-trainers
To help Innovate to deliver essential training to parents, professionals and volunteers.

Volunteer Administration
To be the glue that holds everything together here at Innovate, will include organising claenders, taking notes at meetings and sessions, typing up plans, receptions work etc.

Marketing and Promotions Volunteers
To help deliver the marketing strategy and spread the positive word about

Volunteer Project Workers
To help deliver and monitor the projects that we are currently delivering. To help create ideas and suggestions for upcoming projects.


Thank you so much Innovate Volunteering for such a great course. Well devised and enjoyed the different learning styles of the course. Thank you for your support through my illness and helping me to catch up with couple of weeks missed