Training & Qualifications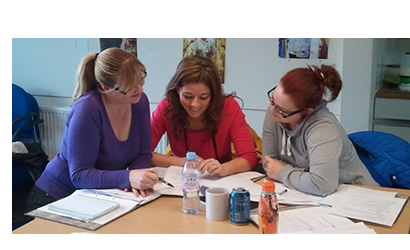 We offer a range of training that supports volunteering, resilience building and individual progression. All training is delivered by qualified and experienced trainers who have an interest or specialism in the topic they are delivering.

All Innovates training is delivered in an informal and relaxed environment; we encourage and deliver for varying learning styles and aim to make the learner feel as comfortable as possible. We have four ranges of friendly professionally delivered training please click on the links to find out more information about the courses.

Various dates available please contact us for dates, or to book a place.
[The training] was really good and interesting... lots of new things that I learnt which has helped me bring myself on, helped me bring my confidence on